Laton High School Alumni 1908 - 2012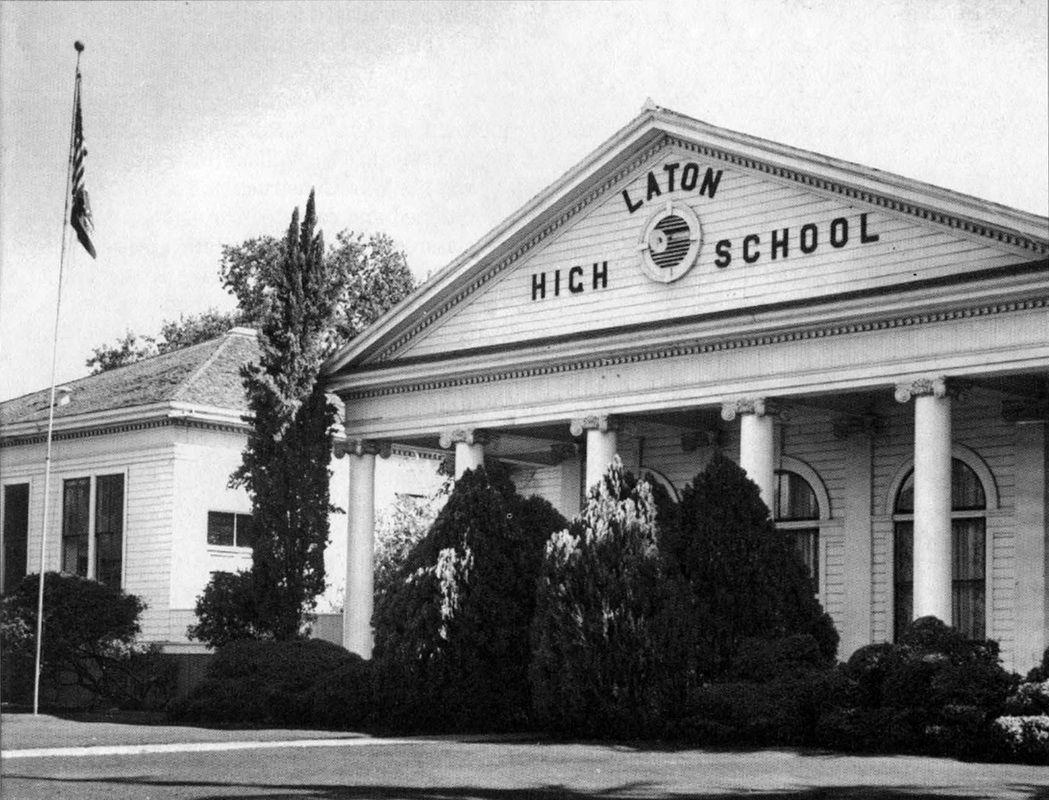 ****************
Highlighted
names indicate a classmate who has an email address and wishes to communicate with other alumni. To email any of these classmates, click on their name and a pre-addressed email will appear. On the "SUBJECT" line, type "
Please Forward
".
In the message, write a short note and include the
name
of the person you are wanting to contact and their
class.
Also, include
your own name, class and contact information
. That email will come back to me and I will forward it to the other person. It will be up to them if they choose to respond to your request.
If you have an email address but your name is not highlighted, send your email address to me at:
LatonHigh@comcast.net
To include a short bio for yourself, email me with that information. If you have a personal website that you want other alumni to see, you may include the URL (web address) in your bio.
Smaller photos on the ALUMNI pages will enlarge when you click on them.
If you knew of anyone who graduated in the early years (1908 - 1940s) and have information that I could use in a bio for them, please email it to me. If you know where any of the missing alumni are living (question marks following their name), please contact me.
Soon I will be listing everyone who served in the Military, were killed In Action, and/or a POW. As an example see William James Dooley in the Class of 1933.
* - Served in the military
* - Killed in Action
* - Prisoner of War
We need people to adopt their own class's web pages. It can be a single person or a group. I will upload the names and any other information that I already have then you can add information, such as what was happening around the world and at home during your years at Laton High. You can also tell us about your class's accomplishments during those four years. I'll also upload photos to your page if you email them to me. Add bios! Come up with your own ideas! Your Class Web Page will be what you make it. Take a look at the
Class of 1959
and the
Class of 1960
These classes are in the process of being created but you can see what the potential can be. As soon as your class is adopted it will be removed from the group page and be given a separate page.

Email me at
LatonHigh@comcast.net
if you decide to adopt your class.
******************
The more recent classes were compiled from a list that appears to be outdated so please contact me with current contact information, especially email addresses. I'm sure there are typos, misspelled names, as well as missing alumni in these lists. It's IMPORTANT that you contact me with updated information.
I would also like to hear from someone representing each of the classes, possibly someone who has worked on a reunion committee. Hopefully, they would have a more up-to-date list.
All alumni and their contact information will be part of a Laton High School database that is available for the use of reunion committees, etc.
I also want to know of LHS alumni who are married to other LHS alumni.
Thank you for any help you can give me.
Linda van der Veur
LatonHigh@comcast.net
ALPHABETICAL
list of alumni: (These pages contain very basic information.)
A
,
B
,
C
,
D
,
E
,
F
,
G
,
H
,
I
,
J
,
K
,
L
,
M
,
N
,
O
,
P
,
Q
,
R
,
S
,
T
,
U
,
V
,
W
,
X, Y, Z
CHRONILOGICAL
list of classes: (These pages are more extensive as they may contain bios, history, photos, etc.)
1908, 1909,

1910, 1911, 1912, 1913, 1914, 1915, 1916, 1917, 1918, 1919,

1920, 1921, 1922, 1923, 1924, 1925, 1926, 1927, 1928, 1929,
1930, 1931, 1932, 1933, 1934, 1935, 1936, 1937, 1938, 1939
,
1940, 1941, 1942, 1943, 1944, 1945, 1946, 1947, 1948, 1949
1950
,
1951
,
1952
,
1953
,
1954
,
1955
,
1956
,
1957
,
1958
,
1959
1960
,
1961,
1962,
1963,
1964,
1965,
1966,
1967,
1968,
1969
1970, 1971, 1972, 1973, 1974, 1975, 1976, 1977, 1978, 1979
,
1980, 1981, 1982, 1983, 1984, 1985, 1986, 1987, 1988, 1989,
1990, 1991, 1992, 1993, 1994, 1995, 1996, 1997, 1998, 1999,
2000, 2001, 2002, 2003, 2004, 2005, 2006, 2007, 2008, 2009,
2010, 2011, 2012
---