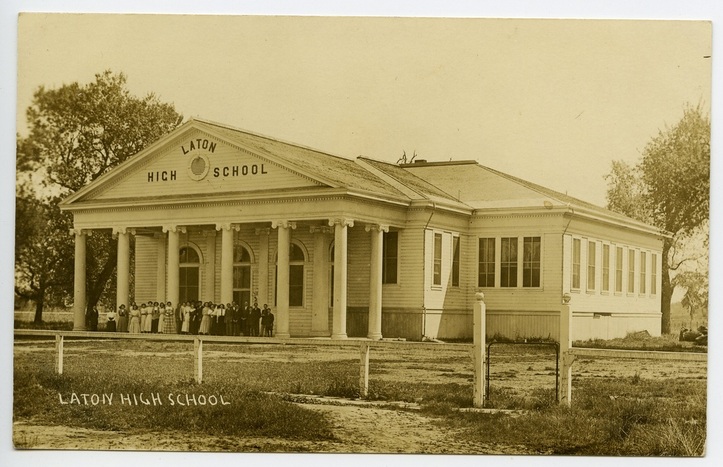 Laton High School - circa 1914 ..... The approximate date of this photo was determined by the number of students shown as well as the style of dress. Photo from the collection of Michael J. Semas. His mother Genevieve Perry Semas was a 1950 graduated of LHS. (By clicking on the photo, you can see a larger version.)
......................................

This web site is intended for the enjoyment of Laton High School alumni, faculty and friends. Besides being a tribute to Laton High School, my hope is that the website will help us reconnect with each other.

By clicking on the links at the top of this page, it will take you to OUR HISTORY, ANNOUNCEMENTS and MORE. (Note: 'MORE' takes you to YEARBOOKS, GRAMMAR SCHOOLS, PHOTOS, MEMORIES, ALUMNI, FACULTY, SPORTS, OBITUARIES, and a BLOG PAGE.)

You can expect frequent changes on this website as I will be constantly updating, adding information and photos. The original site was very limited on space so I decided to make the move to this paid server.

My goal is to create a safe website where we can reconnect. Any suggestions will be appreciated.



​

---
Visitors to this site